---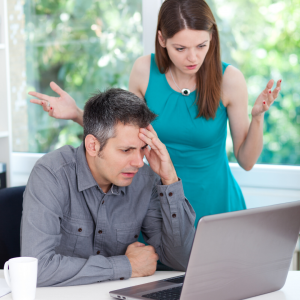 How can you vaccinate your investment portfolio or retirement fund from disasters?
The first wave of the COVID-19 pandemic may be fading fast. Yet, it seems likely that we'll experience a lagging recession, and some damage to underlying economic fundamentals.
Stocks may have fought hard to avoid deep cuts so far. Some bailout money may temporarily be masking big changes in play. However, it seems foolish to dismiss the chances of a resulting recession, a new virus wave, another pandemic in the near future, or the typical seasonal natural disasters. How do you stop your finances from taking a hard hit?
Invest For Income
Whether it is loss of a salary, a decrease in business revenue, or cutting of dividends in the public stock market, income investments are a must. They can fill immediate cash gaps. Or the cash they throw off can be reinvested to compound gains when other sources of income are good.
Sheltering Capital
One big trend we saw through the first two quarters of 2020 was the wealthy moving more and more of their money into real estate assets. They are hard, tangible assets. Ones that  can keep producing cash flow and tax breaks, despite any temporary swings in paper values. Eventually, their values almost always bounce back higher.
Risk-Reward Balance
Savvy investors look for investment opportunities which are heavily weighted towards low risk and high upside potential. For example, it is almost impossible for an apartment building investment to go to zero. Even in the worst case scenarios there is insurance and the land. At the same time, they offer incredible growth potential.
This balance can be further tipped in your favor with diversification and leverage. Having a smaller portion of several larger projects and investing alongside other accredited investors.
Appreciation & Value-Added Potential
To future proof your finances and be able to multiply your portfolio potential through periods when you may not be able to max out your annual contributions, you need investments that can appreciate in your sleep. Even better when you can have an influence and force up their value. No matter how much you shop a public company or how many McDonald's hamburgers you eat each week, you are not going to influence the value of those investments. In real estate, there are many ways to increase value and performance in all market cycles.
Experienced Management
Anyone can look like a genius for five minutes in a bull market when everything is good. It can be almost impossible to lose in those moments. That can all be for nothing if everything is lost in a few months or years of more trying times. The difference is in management which has been through times like these before and knows how to navigate them.